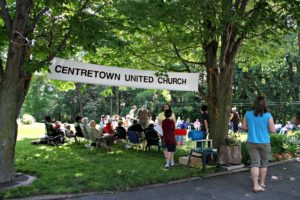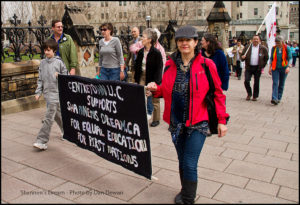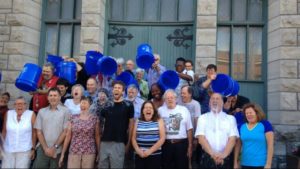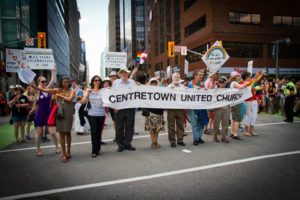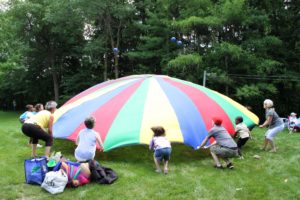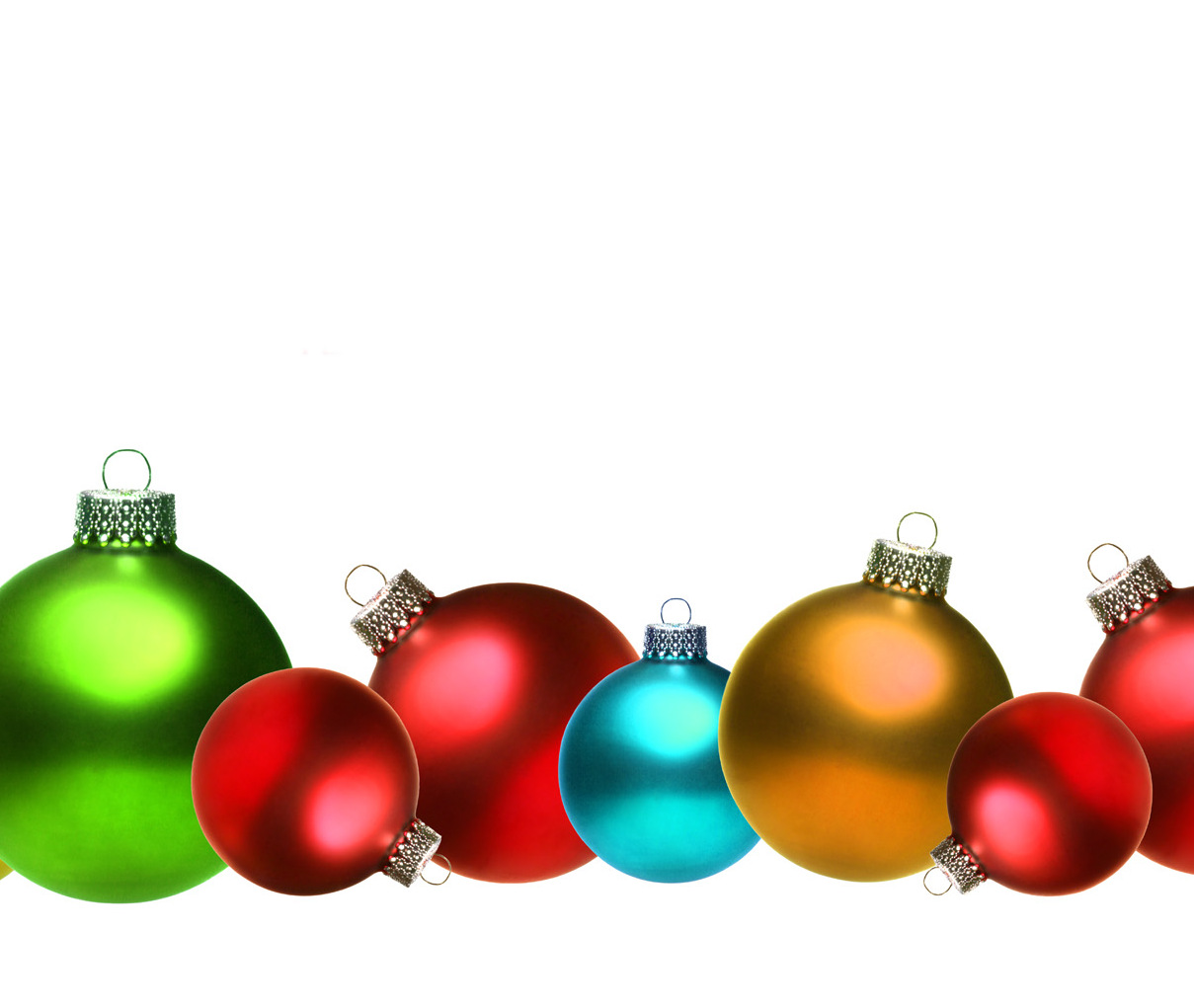 The Christmas Hamper Project is in full-swing again this year. To see how you can help, please click here to go to the Christmas Hamper Project website.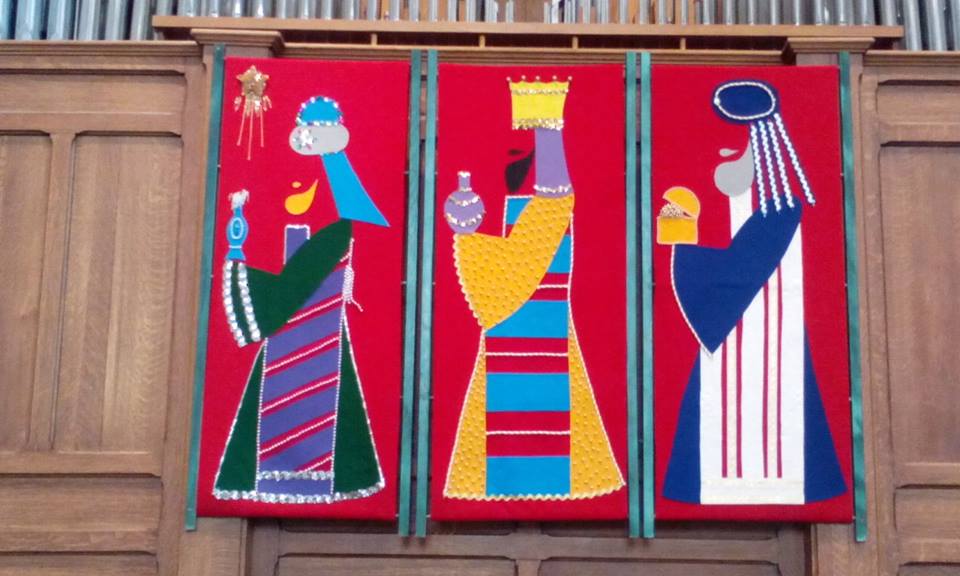 On Friday December 15th at 6 pm, the UCW (United Church Women) will be having their Christmas Dinner and Worship Service.
Tickets will be available mid-November for $5.00. Everyone is welcome.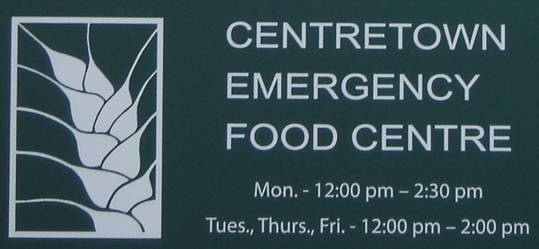 On Sunday October 15th at 2 pm from City Hall. The Centre is the Centretown Emergency Food Centre housed in our church
CCSAC (Centretown Churches Social Action Committee) is organizing this event and we are looking for people to represent Centretown United on the walk. If you are interested in walking and would like a sign-up form, please speak to Joan Fletcher, our CCSAC rep.
If you are not walking perhaps you could sponsor Joan or someone else from Centretown. For more details, speak to Joan or go to centretownchurches.org/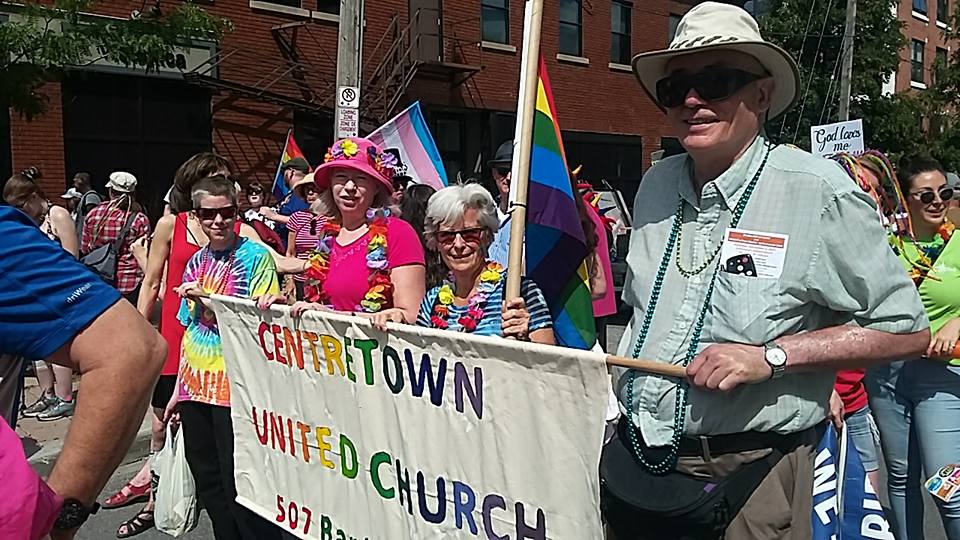 On Sunday August 27th, Centretown United Church members participated in the 2017 Pride Parade in Ottawa. It was a great success and a beautiful day!
Again this year, Centretown United Church held its free-will donation barbeque at 507 Bank and Argyle prior to the Pride Parade. We ran out of all fifteen dozen hot dogs, cold drinks, and watermelon in 45 minutes!
Thanks to the generous donations of the parade's participants and spectators, Centretown UC was able to cover its expenses and give $377.00 to the Centretown Emergency Food Centre which is housed in our church basement. (The CEFC is a project of the Centretown Churches Social Action Committee.) Centretown UC thanks everyone. It plans to have more hot dogs and drinks next year!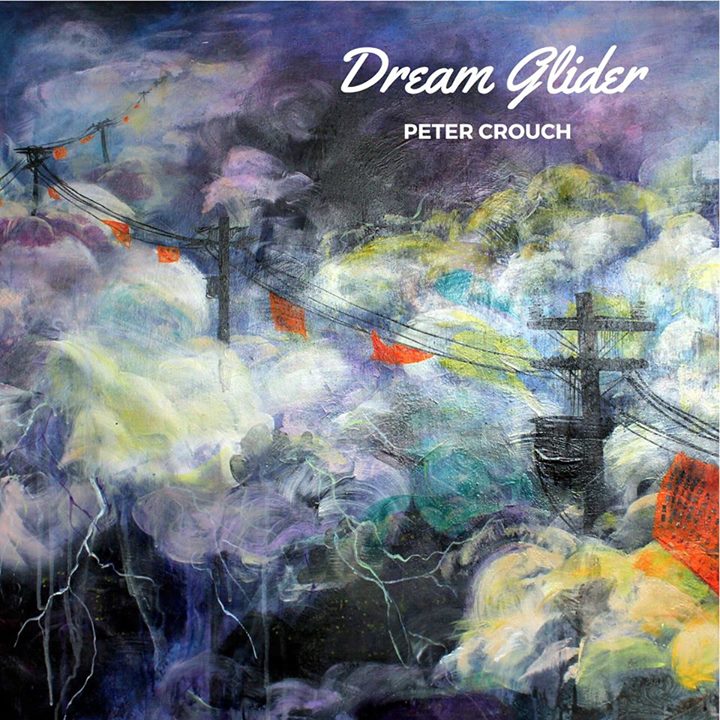 Monday, June 26th, 2017 7:00 pm: "Dream Glider" a CD by Peter Crouch, Centretown United Church, 507 Bank St, Ottawa. A live concert of the music from Peter's debut album, "Dream Glider", showcasing his original compositions for trumpet and piano. Performing alongside Peter, fellow trumpeter Emily Bellman and featuring Nick Rodgerson on piano. Tickets: $10.00 at the door, CD's for $15.00 are available at the concert.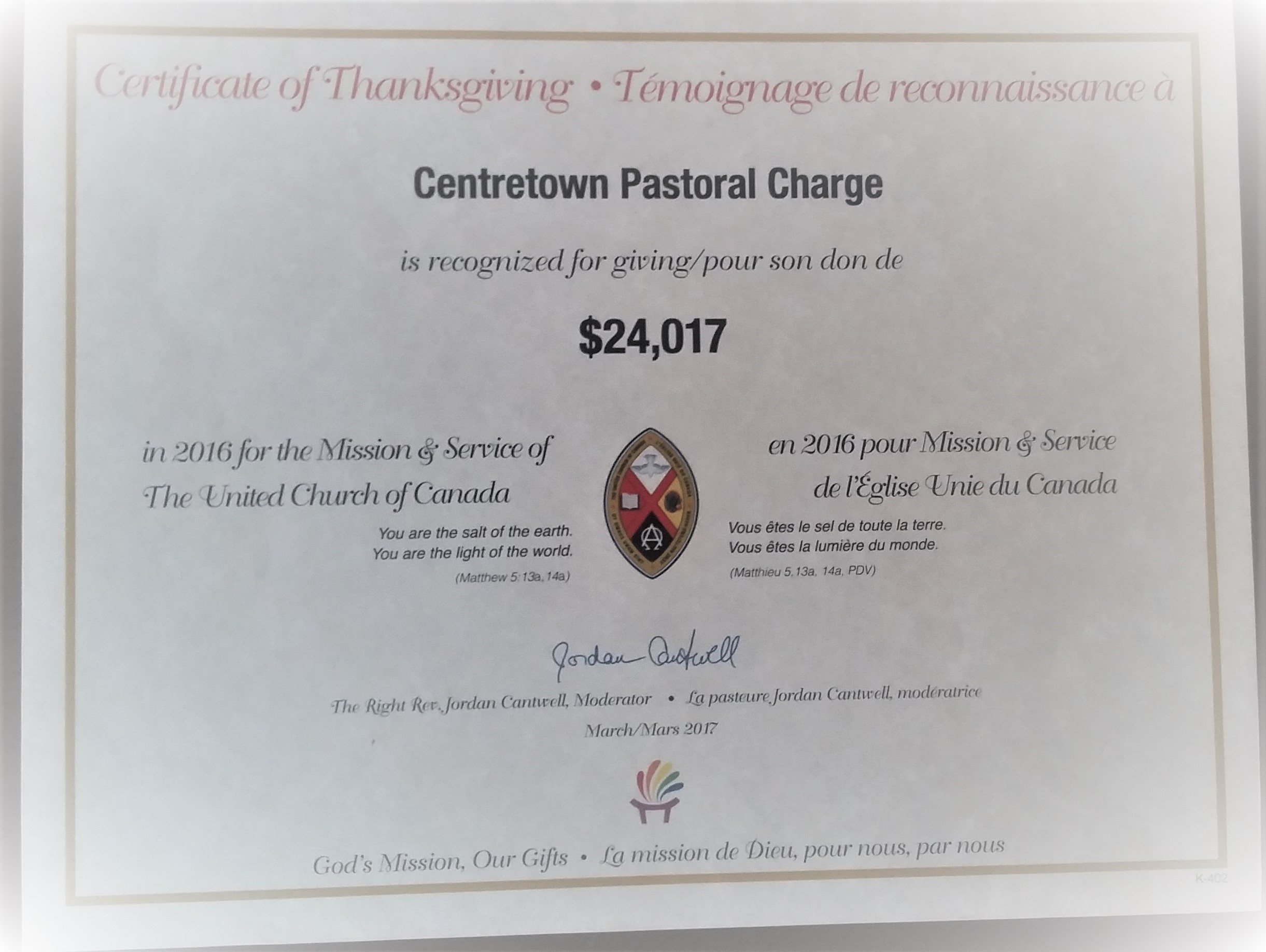 Certificate of Thanksgiving
Recognition of Donation to Mission and Service Fund, A certificate of Thanksgiving was sent to Centretown United in recognition of our donation of $24,017 to the Mission & Service of The United Church of Canada in 2016.
Thank you to everyone who contributed. Thank you to the UCW for their $2,400 contribution.